We were happy to sponsor the New Canaan Rotary Club again this year for their amazing Lobsterfest! Joe Rucci was there once again, helping to serve up those delicious dinners.
---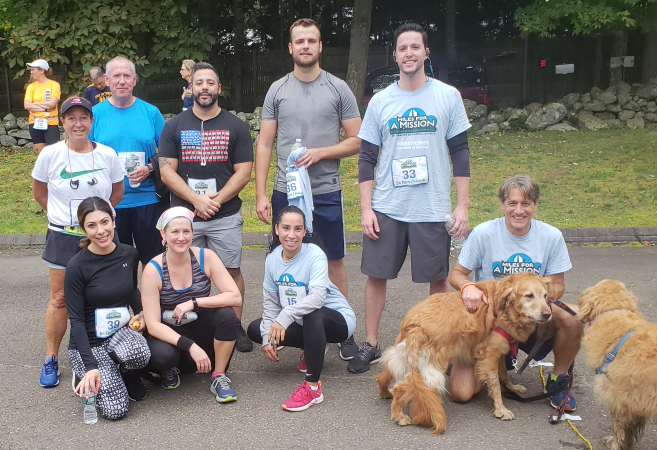 On September 23, 2018, RLG team member Julie Jaramillo ran in the Miles for a Mission road race to support Americares Free Clinics through St. Francis Episcopal Church. Rucci was proud to be a gold level sponsor for this event.
---
The ABC House College Tailgate Gala was held on October 20, 2018. RLG was a sponsor and Amy Zabetakis, Sarah Mead and Dianne Covello were all on-hand to help out at the event. It was a great evening for a great organization.