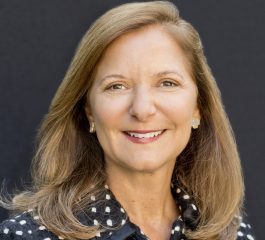 We are pleased to announce that Michele D. Gartland has been named a partner at Rucci Law Group and will be assuming full responsibility for the firm's Trust and Estates Department. Michele has been a valued member of the team since joining the firm in 2015.
Michele's individualized approach to developing estate plans has been well received by our clients, who have benefited from her depth of knowledge in estate and trust work, along with her background in corporate, real estate and general practice. Michele begins with a thorough understanding of each client's goals and values and then develops plans that are best suited for their family or business.
Her trust and estates work is characterized by her ability to identify clients' needs based on the phase of life they are currently in, and how to best plan for wealth protection and transfer. Michele has particular experience working with the intricacies of estate planning for non-citizens and individuals owning property outside the United States. Michele also has considerable background in corporate law, drawing on her years of experience in financial transactions and banking. Often, Michele's areas of practice intersect as she assists clients with creating family foundations or holding companies for family assets. "Michele has been such an asset to the firm since she joined us," said Amy S. Zabetakis, founding partner at RLG. "Her knowledge of estate planning is instrumental in creating the most individualized and effective plans for our clients."
Michele began her legal career at Skadden Arps in New York and then went on to start her own private practice focused on trust and estates. Michele is a graduate of Georgetown University where she majored in History and Asian Studies and received her J.D. from Fordham University School of Law. She is licensed to practice law in Connecticut and New York. Michele raised her family in Darien and currently resides in Norwalk. She is active in numerous community organizations including The Community Fund of Darien, the Rotary Club of Darien and serving on the Board of Directors of the Darien Chamber of Commerce and Horizons at New Canaan Country School.